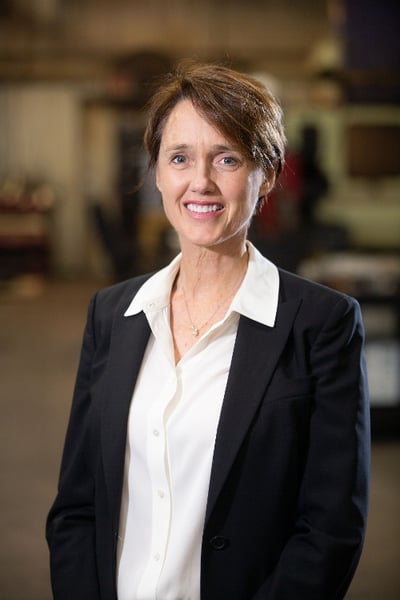 Linda Scher
Owner, CEO and Board Chair
Linda and her sister Diane DesLauriers are co-owners of HMMI. Linda serves as CEO and Board Chair.

BS - University of Minnesota (1989)
Executive MBA - University of Minnesota, Carlson School of Management (2004)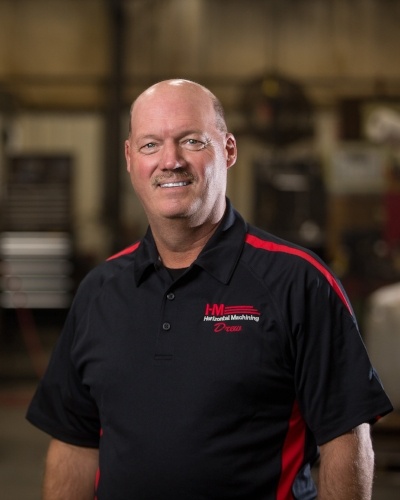 Drew Olson
Director of Operations
Drew started his manufacturing career in 1987 at Terex as a Welder. In 1997 he became a Robot Programmer and moved up to Leadman in 2001. He held a position as supervisor of the weld shop from 2003 to 2010. In 2010, he moved to HMMI, where he has worked as the Plant Manager before becoming Director of Operations in 2017. Drew has training in implementation of Lean Manufacturing.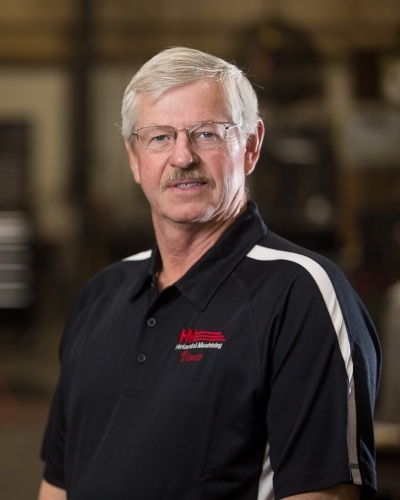 Vince Moser
Data Analyst
Vince is a South Dakota native and has been in the metal manufacturing business since he graduated high school. He was employed with Terex Utilities from 1978 to 2011. At Terex, he worked as a Welder, Weld Lead from 1978-79, Quality Control Inspector for the welding department from 1979-1984, Welding Department Supervisor from 1984-2008, and Operations Manager from 2008-2011.

Vince joined HMMI in 2011 as Production Manager. He also has training in APICS Inventory Management, Executive Management, Rapid Improvement Process and Implementation of Lean Manufacturing.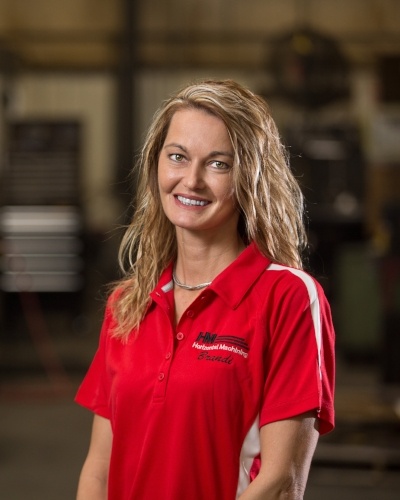 Brandi Griffith
Director of HR
Brandi has lived in Huron, South Dakota, her entire life. She entered the manufacturing business in 2011 as an Office Administrator with HMMI. In 2013, she moved into Purchasing, and in 2014 was promoted to Materials Manager and also earned her certification as an ISO auditor. She became Office Manager in 2016.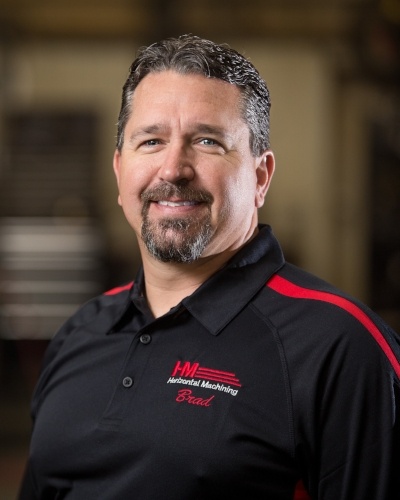 Brad Mandel
Director of Production Control
Brad has 25 years of manufacturing and machining experience specializing in large weldments. He has been with HMMI for 19 years, with 15 of those years as a Machinist/Programmer and most recently as the HMMI Safety Manager. Brad has been trained in OSHA 30 HR General Safety and Health. He is a certified forklift trainer and has earned the South Dakota Safety Certificate. He is currently working towards earning the National Safety Council Advanced Safety Certificate. Brad is a member of the South Dakota Safety Council and the Nation Safety Council.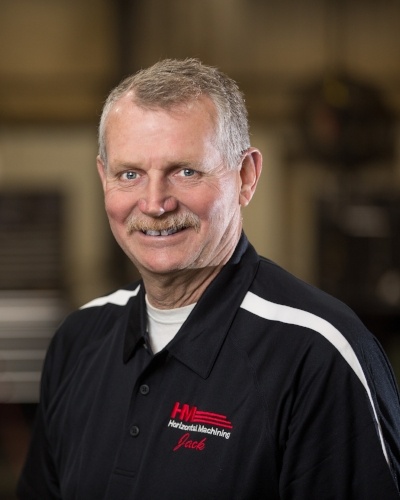 Jack Marshall
Quoting Manager
Jack was a founding partner of Industrial Manufacturing of South Dakota in 1998, providing the steel fabrications and weldments for Horizontal Machining Inc. Following five years of tremendous growth along with a catastrophic fire, Industrial Manufacturing joined Horizontal Machining to become Horizontal Machining and Manufacturing. Jack has over four decades of experience in all aspects of the steel manufacturing business; most recently he was instrumental in the design, manufacture, assembly and operation of the four seam boom welding machine.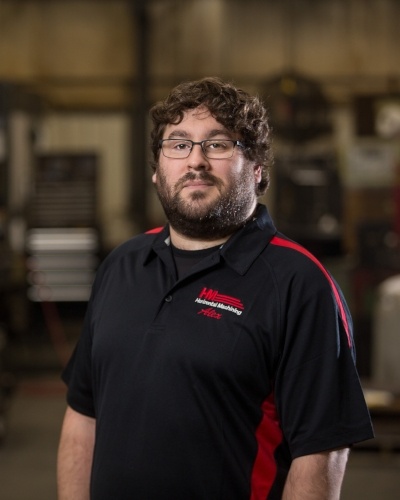 Alex King
Financial Manager
Alex grew up in Huron and received a Business Administration degree from Dallas Christian College. Prior to joining HMMI, he worked in banking. Alex has been with HMMI since 2015, when he was originally hired as the Office Manager. He is now the Financial Manager.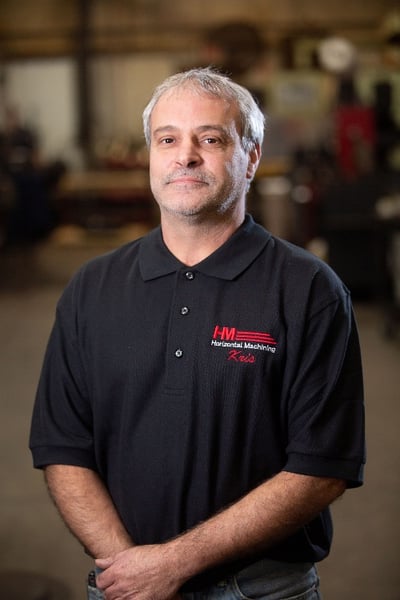 Kris Waldner
Machine Shop Supervisor
Kris has been in the industry since 1992, welding and machining. Worked previously at Telelect and Jeluss Manufacturing. Started at HMMI on 9/11/17 as a machinist and became machine shop supervisor on 12/3/18/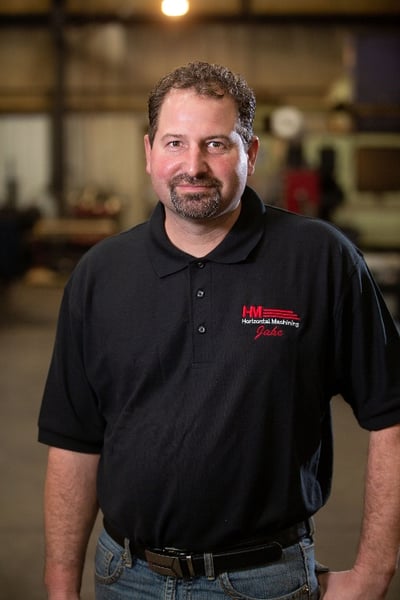 Jake Waldner
Weld Shop Supervisor
Jake started welding early in high school, repairing broken equipment in a hog confinement facility. He steered away from this industry a few years after graduating but found his way back in the mid 90's at Twin City Fans. He then trained to be an underwater welder at Diver's Institute in Washington. After many adventurous years, he went back to Twin City Fans, where he trained subcontractors. He joined HMMI Aug 2014 as a welder and became Weld Shop Supervisor 12/3/18.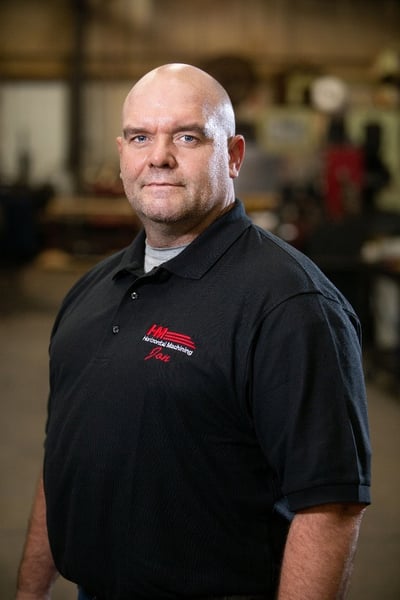 Jon Rearick
Quality Assurance Manager
Jon spent the last 22 years in manufacturing and paint, from building cattle shuts in Kansas to a paint shop in Huron to welding booms. He has been with HMMI for 14 years and became Quality Assurance Manager 12/3/18.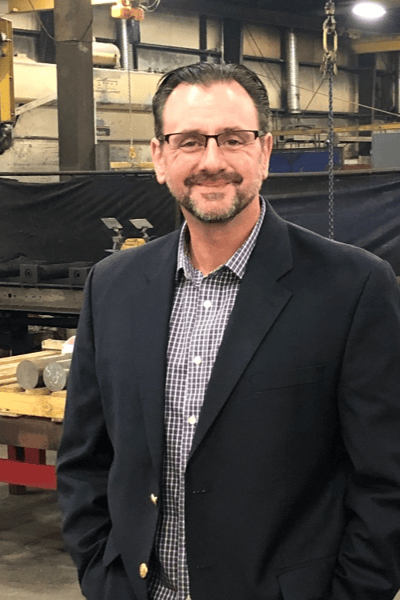 Dan Flanagan
Director of Sales

Dan has helped global manufacturers reduce supply chain complexity and improve their KPIs (Cost/Quality/Delivery) for over two decades. On the shop floor and in the conference room, he works to identify, understand and solve customers' problems. He has sold industrial labels, pressure sensitive electronics and nameplates for 15 years; in-mold decoration for 4 years; enterprise software for 4 years; capital medical equipment for 5 years; and orthotics and prosthetics for 3 years. Dan joined HMMI in December 2019 and resides in Hartford, WI.